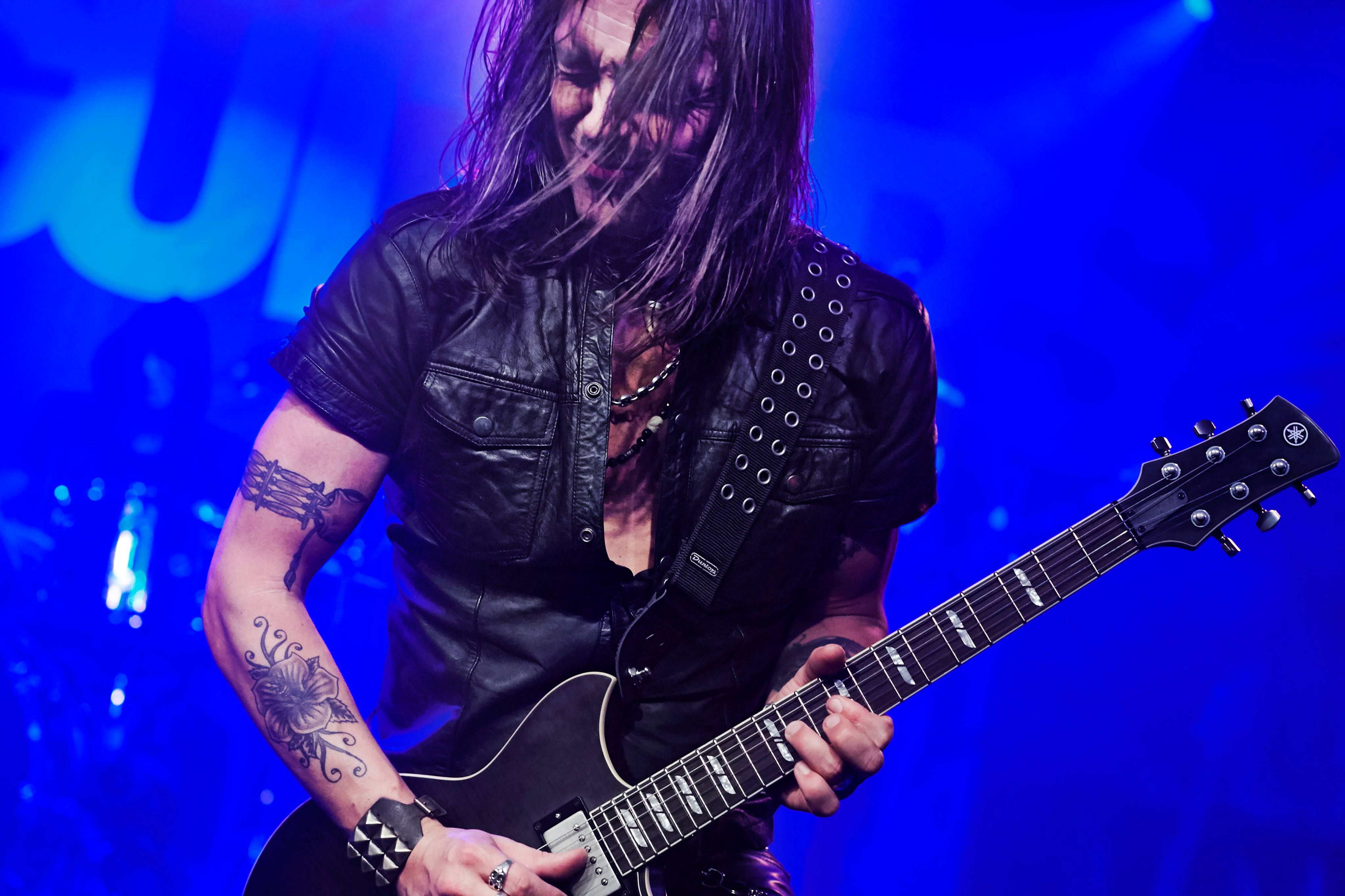 Soren Andersen, a Danish guitarist / producer / songwriter, located in Copenhagen, Denmark. Influenced by the classic 70's rock, he's now one of the busiest rock guitarists in Scandinavia, who also tours extensively throughout the rest of the world.
You might know him for his 10 year long relationship as the guitarist for Glenn Hughes (ex-Deep Purple), but the list of people he worked with is much longer: Mike Tramp (ex-White Lion), Marco Mendoza and Tommy Aldridge (ex-Whitesnake / Thin Lizzy), Joe Lynn Turner (ex-Rainbow), Pretty Maids, The Dead Daisies, The Answer, Dave Mustaine (Megadeth), Eric Martin and Billy Sheehan (MR. Big), Artillery, Tygers Of Pan Tang, Phil Campell (ex-Mötorhead), Electric Guitars, Jesper Binzer (D:A:D) etc…
Soren Andersen is also a well-respected music producer. He does most of his productions in his co-owned Medley Studios in Copenhagen, hands on everything in the control room. The multi talented musician received amazing reviews as the producer and guitarist of Resonate, the latest Glenn Hughes solo album. This is what Joe Satriani quoted about that:
Joe Satriani: "This guitarist is somebody I don't know who's also the co- producer, Soren Andersen, and man, he's so good… It's funny that I started this list by talking about Howlin' Wolf, because a guy like Soren Andersen is totally into the future. His playing is very natural-sounding, and he manages to perform to the songs while still putting in some crazy textures. His choice of notes is interesting… Every time I put the record on, I go, "Hey, I didn't hear that before."
Under the wings of TC Electronic, Yamaha Guitars and Line 6, Soren Andersen has toured the world several times doing workshops and lectures. His roll as an ambassador for world class equipment and his endless work as a professional touring musician and record producer has taken the talented guitarist to the top of the list of first call guitar players world wide.