Stage 1 – True OverDrive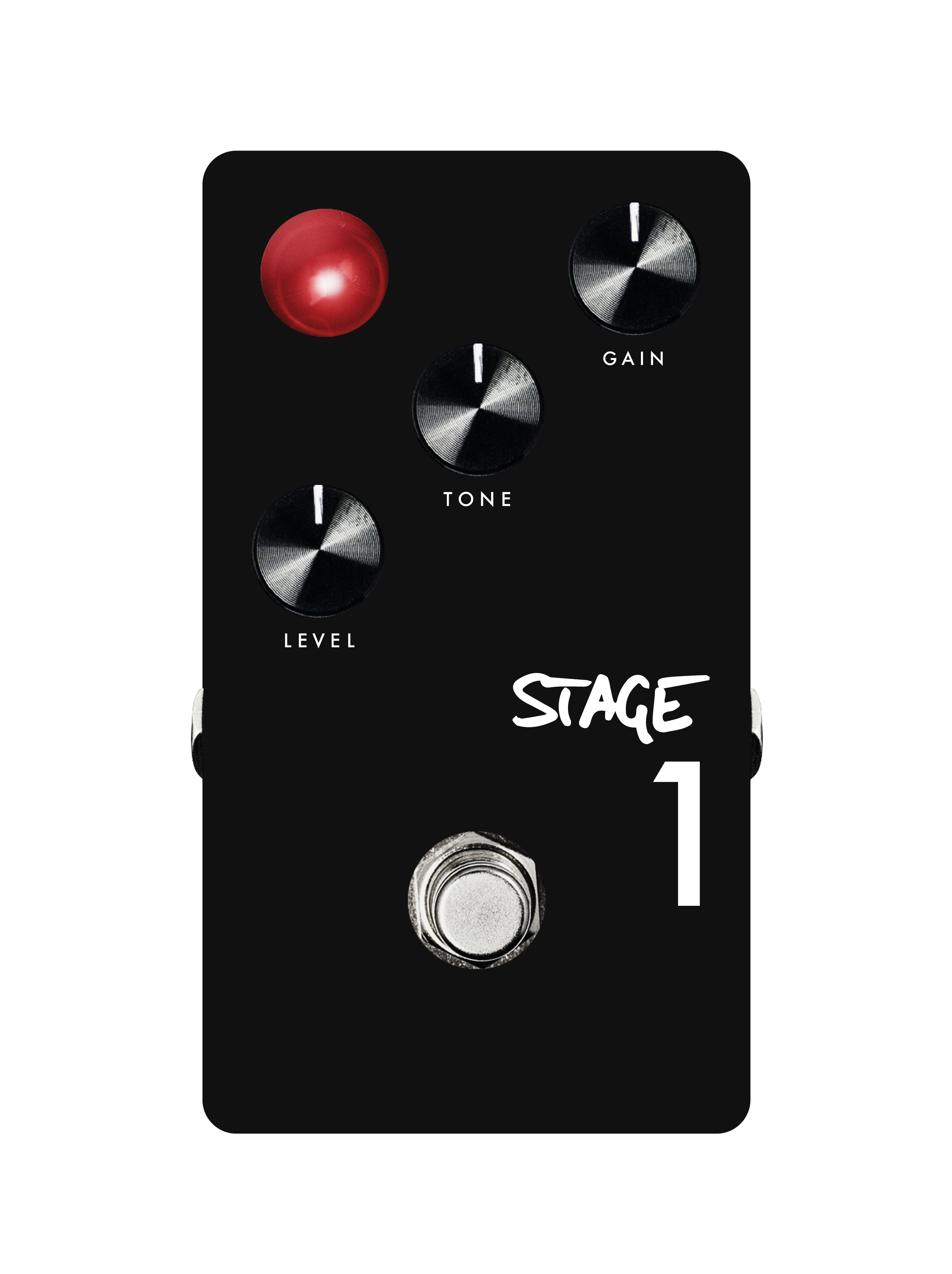 ONE TO DRIVE.

True love is rare, and so is also a drive that you can ride steplessly with the volume knob on your guitar, going from very mild grain to screaming mayhem without the obvious 'change of mode' that typically jumps in at a certain point. Based on our cascaded gain stage approach, Stage 1 does exactly that in a small single format footprint.

Full-On Overdrive
Stage 1 is a different look version of the True Overdrive 1, to point out the family relation with our more expensive, and space consuming Three Stage Rocket. With Stage 1, you get one core part of the magic, but in a handy small footprint.

Foot-On Overdrive
The knobs are not only placed diagonally because it looks killer, it is also because we know that sometimes a quick tweak is needed mid-song.
With the Volume and Drive knobs accessible by the edges, you can tweak them on the fly with your foot.
HEAR FOR YOURSELF (note the demos are from the TOD1, which shares the exact same internal circuit)
The demo is created by our founder and head engineer, Steen Grøntved.
1) This example demonstrates the amazing palette expressive tones simply by natural playing dynamics! 
Guitar: Strat (neck pickup)
Vintage noiseless pick-ups
Amp: Mesa Boogie MK II 100% clean, (input gain at 3)
Drive on TOD1 at 100%
Volume on guitar at 80%
Aston Spirit Mic
No settings changed on the go
HIGHLIGHTS
TrueOverDrive in a small footprint

Sounds and behaves like a tube amp

Adjust with your foot on the fly

All analog

Beautiful Scandinavian design

High-quality components

True-bypass

Soft switching w/ relay
---
SPECS & MANUAL
Chassis dimensions (W/D/H): 2.9″ x 4.5″ x 2″ (73 mm x 114 mm x 51 mm (incl. knobs))
Weight: 265 g. (9.35 oz.)
Battery type: 9V
Adaptor type (not included): Standard 9V DC (center negative)
Power consumption: 75mA

DOWNLOAD THE Stage 1 QUICK START GUIDE (PDF)
---
2 Year Warranty
Our pedals rock. And they are rock-solid so we give you 2 years of warranty on your new pedal from the day you buy it. For details, please read the Terms & Conditions.