CLASSIC GUITAR HERO. AND BEYOND!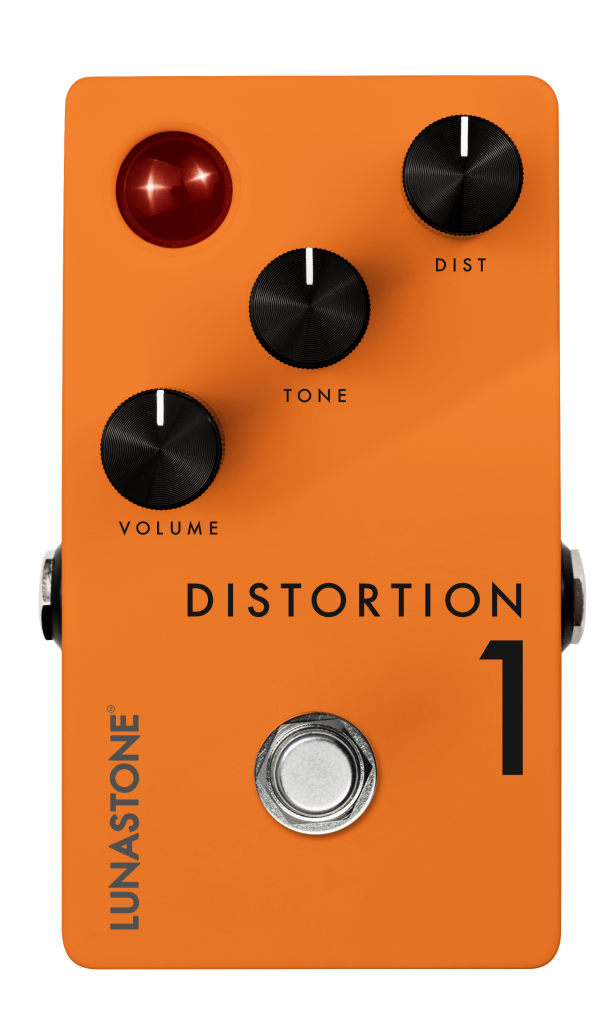 Distortion 1 is a classic Hard Rock bastard! It merges a burning-hot amp stack with a classic distortion and squeezes them in to a small chassis. In short, now you no longer need a cranked up Marshall stack to sound like the hard rock guitar heroes!
The Tone control on Distortion 1 has an extra wide range in order to give you the opportunity to dial it in to fit your every need. From very closed-sounding effects, useful for heavy riffs, to bite-y and full-on high mids with 'cut through' voicing to push your lead tone through the mix.
This baby simply rocks when fed by a singlecoil pickup and goes heavy when your ammunition is a hot humbucker.
This pedal sounds huge even through small combos and has so much personality and punch that dialing it in with your guitar style will be easy.
Get ready to leap forward to planet ROCK!
Foot-On Overdrive
The knobs on the pedal are not only placed diagonally because it looks killer, it is also because we know, that sometimes a quick tweak is needed mid-song.
With the Volume and Drive knobs accessible by the edges, you can tweak them on the fly with your foot. No more kneeling down, letting go of the strings, abandoning the groove and losing the momentum.
---
HEAR FOR YOURSELF
Apart from actually plugging into a pedal, dothing demonstrates it better than a great sound demo. Tune in, listen up and if possible wear some decent headphones. [New video by Phil Gates coming up].
---
HIGHLIGHTS
Classic distortion sound – but even better!
Orange is the new black 😉
Adjust with your foot on the fly

All analog

Beautiful Scandinavian design

High-quality components

True-bypass

Soft switching w/ relay
---
SPECS & MANUAL
Chassis dimensions (W/D/H): 2.9″ x 4.5″ x 2″ (73 mm x 114 mm x 51 mm (incl. knobs))
Weight: 265 g. (9.35 oz.)
Battery type: 9V
Adaptor type (not included): Standard 9V DC (center negative)
Power consumption: 75mA
DOWNLOAD THE DISTORTION 1 QUICK START GUIDE (PDF)
---
GALLERY
[huge_it_gallery id="12″]
---
2 Year Warranty
Our pedals rock. And they are rock-solid so we give you 2 years of warranty on your new pedal from the day you buy it. For details, please read the Terms & Conditions.