MORE BOTTOM. MORE BEEF. STILL TRUE.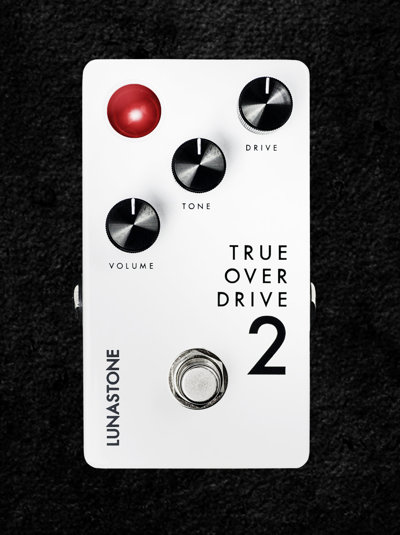 TrueOverDrive 2 is as true to transparent and tube-like overdrive as the original TOD 1. Yet it adds a serious punch in the low end frequencies, creating a beefier tone that will fill any venue with warm and fat overdrive.
Apart from that, TOD 2 is offering the same qualities and benefits: True overdrive that doesn't just sound like tubes, but also behaves like tubes! A drive that you can ride steplessly with the volume knob on your guitar, going from sweet crunch to screaming mayhem without the obvious 'change of mode' that typically jumps in at a certain point.
And like all of our overdrive pedals, the basic concept is rooted in our cascaded gain stage approach.
Fat is Beautiful
Maybe not the most politically correct statement, but for some musical styles, a fat bottom is what you're really looking for. When your tone needs an inflated body and a massive presence in the room, TOD 2 is your perfect choice. Or if you're in a trio band setting with plenty of room for the guitar sound, this pedal will knock – and win – over the crowd, as you're rocking out the house.
Finally, like the original TrueOverDrive 1, you also get a small-footprint pedal with a beautiful Scandinavian design that just oozes stylish minimalism – and one that serves a particular purpose…

Foot-On Overdrive
The knobs are not only placed diagonally because it looks killer, it is also because we know that sometimes a quick tweak is needed mid-song.
With the Volume and Drive knobs accessible by the edges, you can tweak them on the fly with your foot. No more kneeling down, letting go of the strings, abandoning the groove and loosing the momentum.
Just tweak on the go and keep doing what you are supposed to do. PLAY!
---
HEAR FOR YOURSELF
OK. Here's the deal. Nothing demonstrates what we mean better than a sound demo. Tune in, listen up and if possible wear some decent headphones. All of the demos are created by our founder, Steen Grøntved.
All of the sound demos were created using a Fender Stratocaster with Vintage Noiseless pickups and a Mesa Boogie MKII combo. Each of the tracks explain how the TOD 2 is set (minimum drive, drive at 12 o'clock or maximum drive), as well as which pickups are being used.
---
TRUE OVERDRIVE VS 'JUST' OVERDRIVE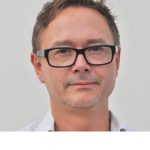 "TrueOverDrive 2 is characterized by extreme transparency even at high gain settings. Something you would normally only be able to achieve with good quality tube amps driven hard and not from a drive pedal.
The characteristics of your beloved guitars, pick-up settings and amplifiers stay intact and will not get smudged by over-saturation, when you increase the gain/drive amount on the pedal.
Also, turning down the volume knob on your guitar will make TOD2 clean up your sound steplessly, thanks to the TrueOverDrive concept that is based entirely on cascaded gain stages. I truly believe that TOD2 will grow to be your true drive love.
And how did we make that happen? The traditional approach from a tech perspective, is usually made from combinations of overdriven op-amps, transistors and diode clipping, and while this can certainly create some great full-on overdrive tones, they normally don't clean up entirely, when you turn the volume knob on the guitar down, or just allowing the notes to fully ring out when you hit a chord.
Beware, it may get slightly nerdy now, but this problem comes from the non-linear resistance, as e.g. half the amplitude of the signal does not equal half the resistance in the diodes. So, when the note rings out and the signal gets weak, the amplitude decreases to a point where the diodes simply shut down. That is why you can play at a very low volume with a diode-clipping pedal and get an almost entirely clean tone, but as you increase the volume you don't get an organic and natural transition into saturation. When you hit that certain 'threshold', the diodes simply kick in and your sound changes drastically and all of a sudden.
That was exactly why I got obsessed with creating an overdrive circuit in a pedal that does not have this property, but rather reacts like a high end tube amp. A drive that you can ride and play naturally. A drive that behaves the way I love at any volume – including fully cranked yet at a fairly low volume on small stages without FOH support. To me that is key to be able to keep my eyes on the ball when on the stage. In that situation, I just want a sound that makes me play my very best. At the end of the day, this is all that really matters."
– Steen Grøntved, LunaStone Founder and Head Engineer
---
A thing to Note:
Our True OverDrive concepts gives an experience with extreme transparency. This means that you can hear your guitar, amp, pickup setting, and the every detail of your playing. However it also mean, that your equipment like guitar, power supply, amp and cables has to be of at least decent quality. The TOD2 is made to be very sensitive and dynamic, and the scope is designed around a regular Fender guitar output. Using pickups with an output far from this, like active pickups, might cause different behaviour.
HIGHLIGHTS
TrueOverDrive in a small footprint
Huge and fat low end

Sounds and behaves like a tube amp

Adjust with your foot on the fly

All analog

Beautiful Scandinavian design

High-quality components

True-bypass

Soft switching w/ relay
---
SPECS & MANUAL
Chassis dimensions (W/D/H): 2.9″ x 4.5″ x 2″ (73 mm x 114 mm x 51 mm (incl. knobs))
Weight: 265 g. (9.35 oz.)
Battery type: 9V
Adaptor type (not included): Standard 9V DC (center negative)
Power consumption: 75mA
DOWNLOAD THE TRUE OVER DRIVE 2 QUICK START GUIDE (PDF)
---
GALLERY
---
2 Year Warranty
Our pedals rock. And they are rock-solid so we give you 2 years of warranty on your new pedal from the day you buy it. For details, please read the Terms & Conditions.