German online magazine, Bonedo, has tested TOD 1 and apparently found it nothing short of perfect, as they gave it 5 out of 5 stars and nothing but positive remarks.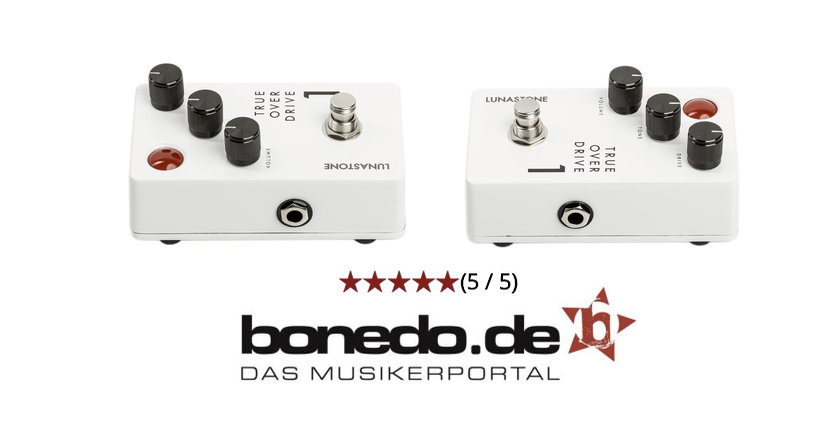 The review is in German, but we have translated the conclusion: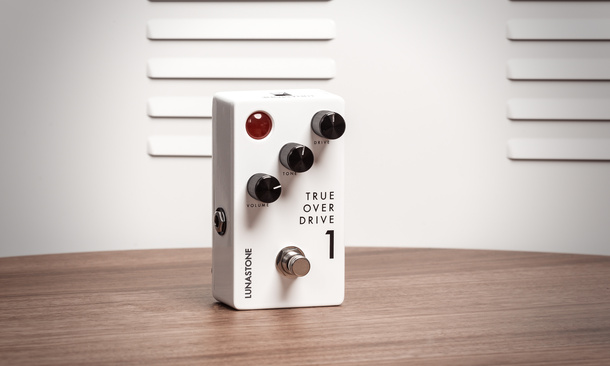 The Lunastone TrueOverdrive 1 belongs to one of the best bread-and-butter overdrives I've tested so far.
Its sound is somewhere between a Marshall and a Vox and offers outstanding dynamics and openness. Classic blues and rock sounds in the style of Stevie Ray Vaughan, Aerosmith, AC/DC and Van Halen can be realized so quickly and without a lot of tweaking. However, you will need a decent tube amp like a Vox AC 30/15, a Marshall, Fender, Hiwatt, etc.
Feeding my AC 30, I immediately got very authentic Rock sounds, which sound nothing like a pedal, but rather like a cranked tube amp. Even at maximum gain, the pedal remains incredibly transparent.
If you are looking for a really good mainstream rock sound with an excellent price/performance ratio in a pedal format, you should definitely check this one out.
PROS
Impeccable processing
Easy operation
Authentic rock sounds
Great transparency
Great dynamics
Very good value for money
CONS
RATING
Even if you are not exactly fluent in German, you should check out the full review on Bonedo's website, as they are very thorough once they get started, so there are a bunch of audio clips and a video demonstrating TOD 1.
Learn More About TrueOverDrive 1