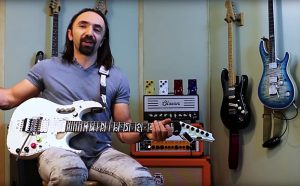 Downright dirty distortion! That is what Hovak Alaverdyan gets when he stomps our brand-new Distortion 1 and turns up the heat.
In this video, Hovak uses three different guitars – an ibanez Jem, a fender Stratocaster and a Mayones Regius Core 6 Custom – with various pickup configurations through an Orange Rockerverb 100 MKIII and a Mesa Boogie Mark V, both using the clean channel.
Well, it's time to dig in to Distortion 1… Take it away, Hovak!
Check Out the New Pedals from NAMM 2018