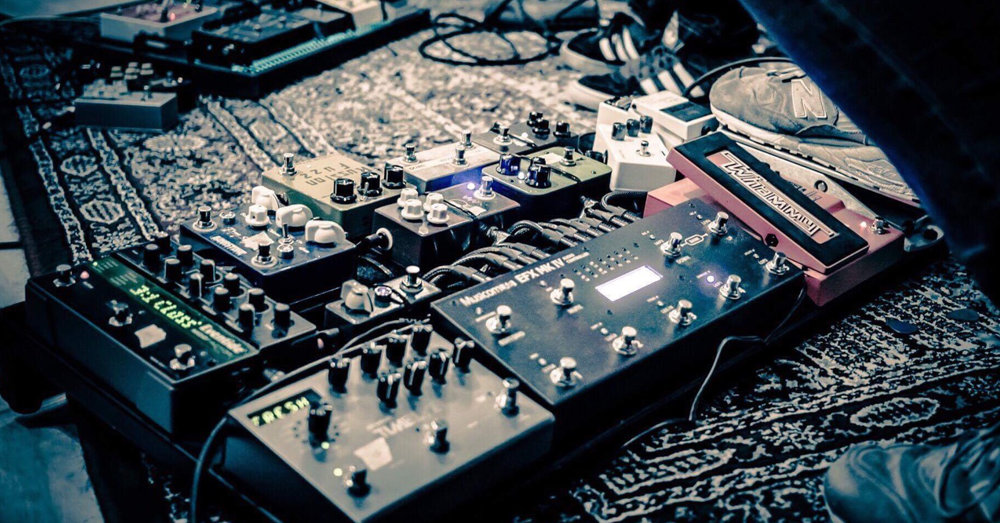 Florian is the lead guitarist of German-Dutch joint venture Colorwave and he has 3 of our pedals right at the core of his pedal board. TrueOverDrive 1, Three Stage Rocket and The Pusher booster.
"For me my Lunastones are the core of my sound. I love their transparency, handling and flexibility. I've got three Lunastones on my touring board and I'm building the rest of my board around those pedals," he explains.
Colorwave is an Indie Pop Rock band influenced by groups like Paramore, Green Day and the Foo Fighters. In a heartbeat you will find yourself drawn into a rush of strong guitar riffs and pumping drums that will set the roof on fire.
After releasing their debut EP "Lighten the Shadows" featuring the single "Colorblind" in 2015, Colorwave has released their succeeding record "Neon Veins" on April 2nd 2016. The EP got great reviews and airplay on WDR2 and other stations. In April 2016 Colorwave toured the Netherlands and later that summer they played 18 Festivals in Germany and abroad (for example opener for the band "Birth of Joy" and "UMSE").
The band will release two singles/videos in Germany and the Netherlands in 2017 and their debut album, Mind Over Matter, later that year.