A new Lunastone artist is born. Please meet Gil Edwards! A guitarist, singer and songwriter that puts an honor in being authentic to his musical roots.
A little over 50 Years ago Gil hit the road playing smokey bars and honky tonks, gathering tales from different towns, tales which he draws heavily upon for the vivid imagery in his songs.
"I started writing my own music because I felt the need to create something that I felt good with. There has been over the last few years a searching emptiness that has come over the music scene. It seems that more artists are created or designed if you will. That is not what art, in particular music is all about. In my time as a solo act I have found that there are lots of people out there that are still interested in real music. I mean the kind of music that comes from the soul, and the heart. That's the kind of music I grew up on, and that's the kind of music I want to produce for my listeners."
While remaining true to his traditional roots, Edwards pushes the boundaries with uncompromising lyrics and gritty guitar sound, that grabs you by the collar and drags you into the stories. Gil's wonderful ability to capture elusive feelings and experiences in his songs has always set him apart as an artist. His gravely emotive voice against sweeter, warmer vocal harmonies give these songs power of honesty.
We are proud that Gil chose our Big Fella for his pedal board. And it turns out there is a specific reason for that: "I find my self in the situation where I have to travel light. I can't take an amp. You never know what your getting as backline. So to be on the safe side, I have Lunastone Big Fella in my bag. Problem solved!"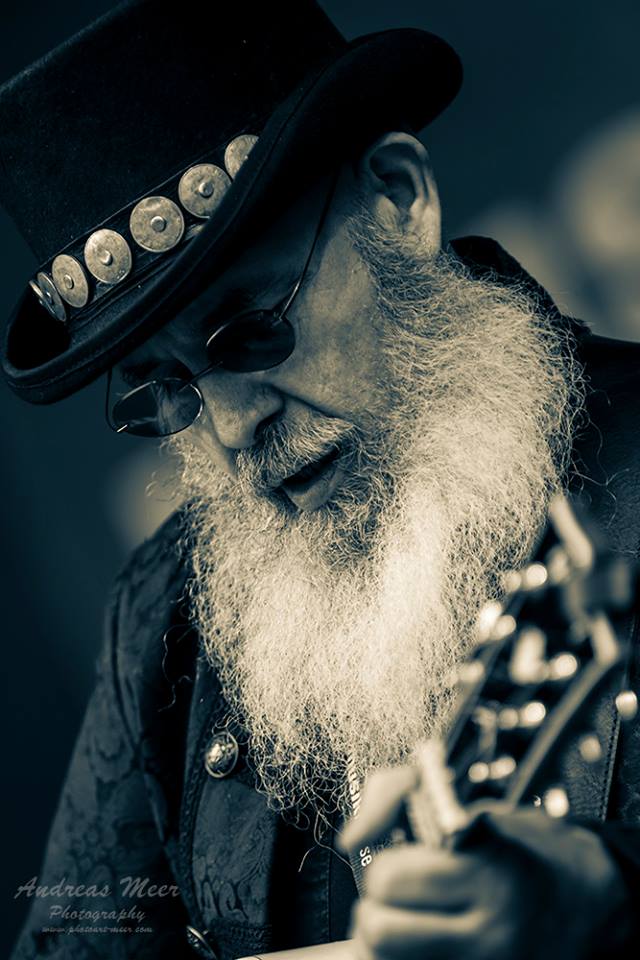 (Photo Credit: Andreas Meer)