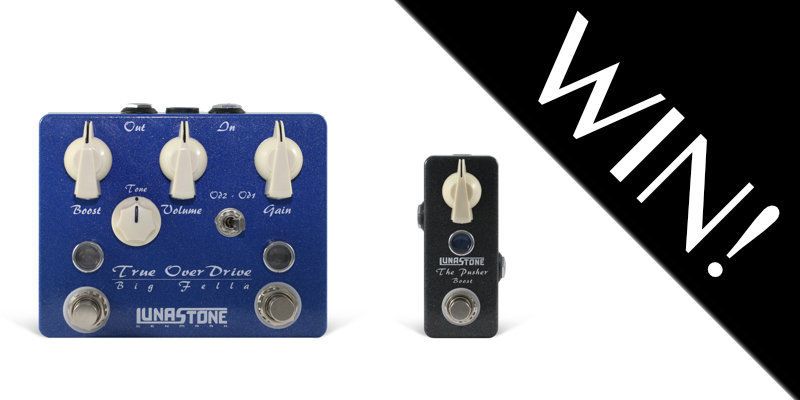 We're celebrating The Pusher clean booster launch with a competition. Simply sign up to our newsletter for a chance to win this ultimate TrueOverDrive-pushed-hard tone package.
You can add The Pusher before the Big Fella if you want to drive it even harder, or you can place it after the Big Fella and simply lift the TrueOverDrive tone to really cut through the mix. Whatever the scenario, The Pusher add a slight of compression and a touch 'that certain something' that just sounds great!
Please sign up here to participate in the giveaway:
We will draw a winner from our list of newsletter subscriber on November 15th 2016.