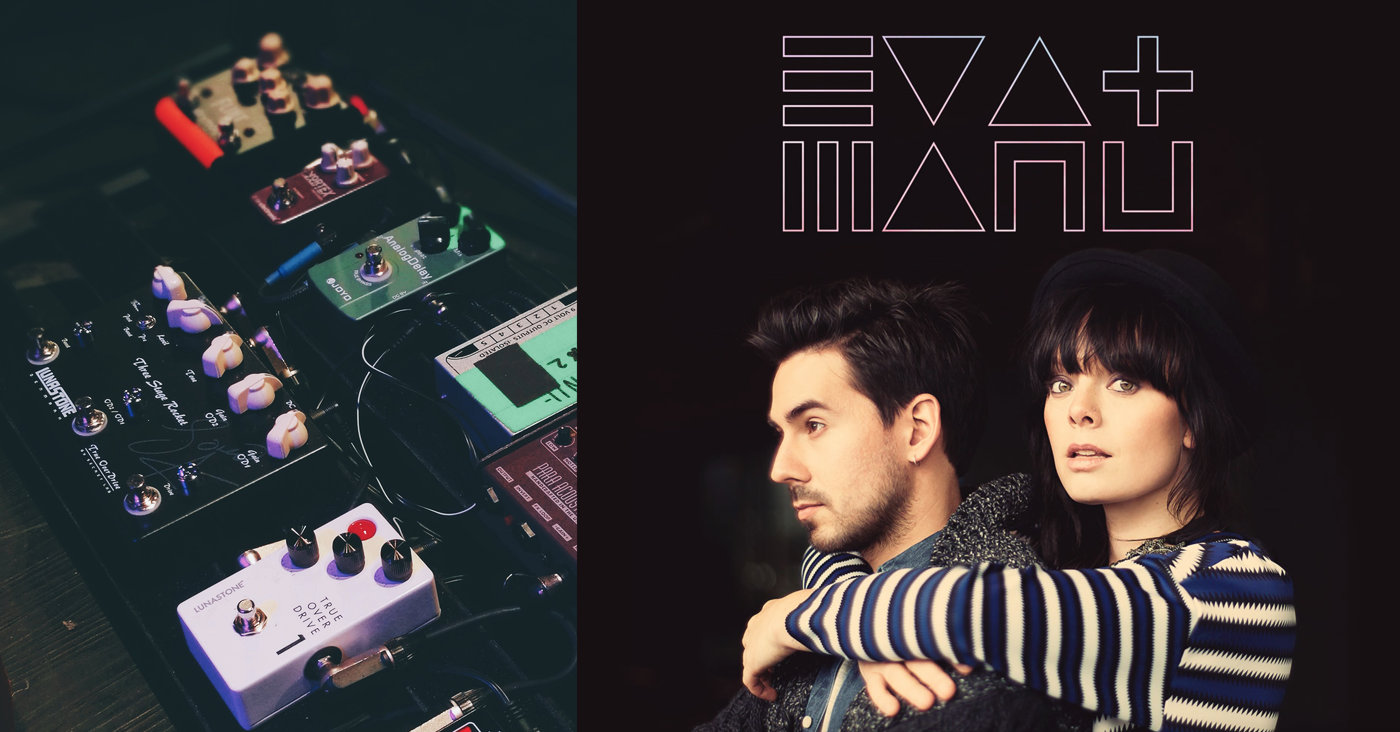 Manu – one half of Finnish duo Eva + Manu – has put two of our pedals in charge of all overdriven sounds on the stage and in the studio.
"When you have the right guitar and the right amp you just want to go straight in. But the problem is that it's not always possible to crank the amp on stage or in the studio. I have been searching for a 'tubesque' pedal versatile enough for ages. Lunastone just made it happen.
I am using the Three Stage Rocket as my main drive, engaging the second stage for a little more drive and combining it with the TrueOverDrive 1 for my lead tone with a little boost from the Three Stage Rocket if i need the volume push. It can go from subtle to pretty full on stack tube sound. Insaaane!
These are now the core of my live sound, and they're not coming off my board anytime soon!"
(Manu)
Learn More About TrueOverDrive 1