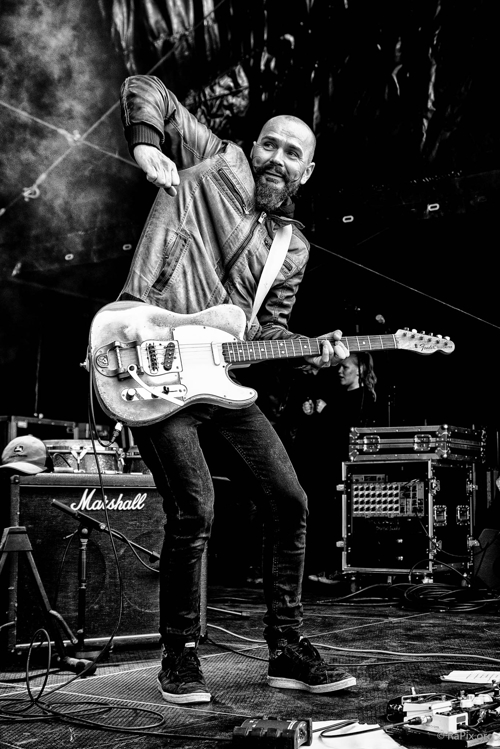 Mika Vandborg is one of the best and most brutally honest players around. A brilliant guitarist by any measure, but also one that never sacrifices the fundamental groove and feel of the music merely to show off some flashy stuff.
We love that and it's right down our philosophical alley. Because at the end of the day, we're also in this for the love of music more than anything else.
Mika has played, toured and recorded with a wealth of the top bands on the Danish music scene. And currently, he is on a world tour with former Prince bassists Ida Nielsen.
The LunaStone TrueOverDrive weapon of choice for Mika is the Big Fella:
"I love playing vintage guitars try my best to blend a dynamic approach with an aggressive edge when I play.
Therefore, I need a sound that is so transparent that you can hear what instrument I'm actually playing – is it a Strat? Or a guitar with humbuckers?
And then I simply need punch as well as bite so my tone will be right out there. That's what I love about the LunaStone TrueOverDrive pedals. They sound great and make my tone cut through the mix – and then some!"
Mika stops by and tries the Big Fella:
Mika on stage with Ida Nielsen (Mika on TrueOverDrive begins at 2:15):