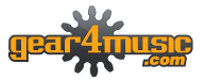 We are very happy to welcome gear4music in the UK as an official LunaStone dealer.
Gear4Music is located in York, but they also have a very good web shop ready to deliver to anywhere in the UK. And importantly, gear4music went all in and now stocks all of our pedals: Three Stage Rocket, Big Fell and Wise Guy.
If you happen to be in the York area, you should definitely drop by the store and try out TrueOverDrive. And if you are anywhere else in the UK, check out the gear4music web shop: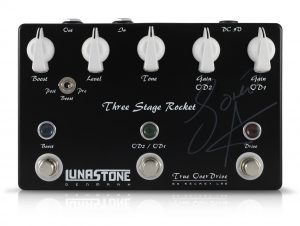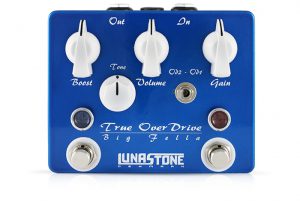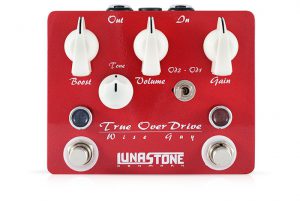 But what is TrueOverDrive!? 
It's a rare breed of drive pedals that do not rely on clipping a diode to create the drive. Our founder, Steen Grøntved, is a passionated guitarist and was frustrated that he could not find an overdrive pedal that would respond dynamically the same way his beloved Plexi does.
So what's a guitarist to do? Well, if you also possess some engineering skills and have lots of patience, you set out to solve the problem yourself!
So, Steen began testing tons of individual analog components, carefully finding the ideal combination and order to create a cascaded gain-stage design of his own. That's how you get the musical-sounding and dynamically-responding tone of the TrueOverDrive pedals.
In short, it takes a great guitarist to know great guitar tone. We're proud to say that our founder and colleague is exactly that! Check him out as he shreds his beloved Strat through the Three Stage Rocket: