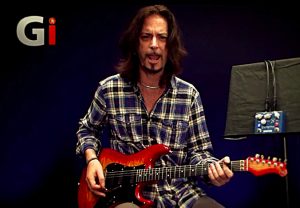 Guitar Interactive put Big Fella, Wise Guy and Three Stage Rocket on the 'Test Note Stand'. Reviewer Michael Casswell loved them all, but had a crush on one in particular…
We were happy to see that Casswell took time to investigate a bit on the background of our pedals – the fundmental TrueOverDrive circuit that all three pedals share. The concept and design that breaks away from merely clipping diodes, but rely on cascaded gain stages. So what did Michael think of the pedals overall?
Does it work? Well, to me these three LunaStone pedals do have a lovely organic transparency to them and a body and depth of sound that is definitely noticeable, so it looks like Steen is on to something.

As I said at the start of this review, it takes a lot to impress us at GI when it comes to effects but these really have. Frankly, all three are superb. For a player like myself, who really uses the guitar volume to the max, the dynamic control available and the real cascading amp-like transparency of Steen Grøntved's design is a very genuine and notable feature.

What's interesting is that there are plenty of actual tube driven overdrive pedals out there to own and buy, and I have tried most of them, and yet to me, LunaStone simply seems to have done it better without the aid of any onboard tubes at all.
Wise Guy
The first pedal that is under review is Wise Guy. Here is the key takeaway (and a link to the full video review):
This thing screams in a real musical dynamic way, and no matter how you set it, it is extremely controllable from your guitar volume pot.

The added advantage of the 15db boost opens up a whole world of versatility and again will do great things to your amp and in conjunction with how you have the OD side of the pedal set. The booster works independently or in conjunction with OD so in effect you are getting 2 pedals in one. It's hard to get a bad sound out of this pedal!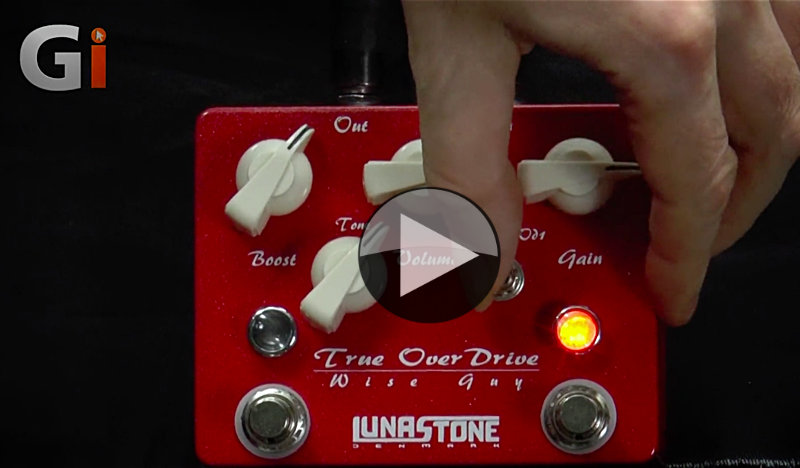 Big Fella
Next up is Big Fella, and while Michael loved all pedals if he's pressed hard, this one would be his favorite:
It would be hard for me to pick a favourite out of these three pedals but I think for my approach to playing, this Big Fella overdrive just edges it very slightly for me as the one I would like to own. You could describe it as full bodied, thick with a modern tone, but again it depends on the player and application. It's voiced with some nice low end and a smooth Rock tone, but could easily cover all genres in the right hands.

It's hard to describe, but both the Wise Guy and the Big Fella are organic sounding and addictive. Again, no matter how you set the Big Fella, it sounds and feels fantastic. I want this pedal!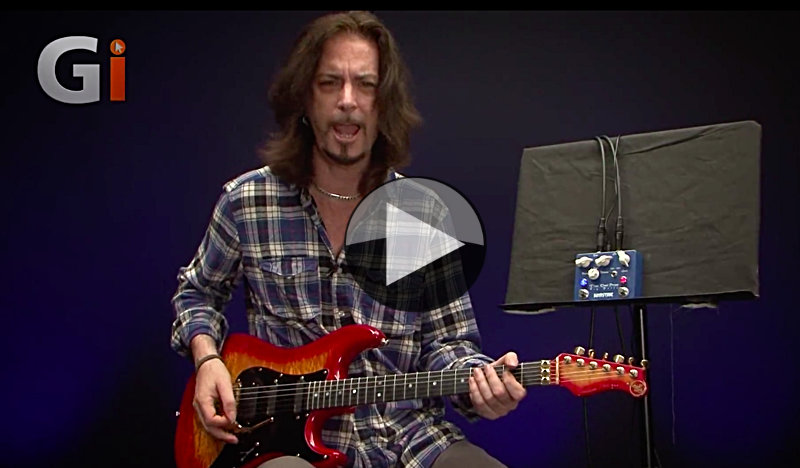 Three Stage Rocket
Finally, the Three Stage Rocket is entering the review zone, and while there is no doubt the OD1 and OD2 tones deliver big time, there is one feature that Michael is emphasizing:
And then the ultimate cool feature that sets this pedal apart is related to the independent booster. You can flick a little toggle on the pedal to put your booster before your gain stage to give you yet more or saturation, or after the gain stage of the pedal to give you a simple volume push. This facility alone makes this pedal the most versatile of the three and yet again, no matter how you set it, it sounds great.