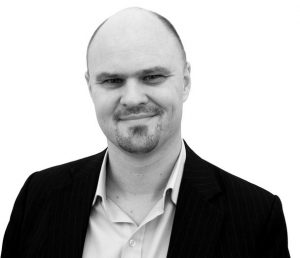 We are super-excited to announce that former Head of Development at TC Electronic, Morten Lave, now joins us, uniting with former TC colleagues Allan Strand and Jesper Dalum.
Morten Lave has served as Head of Development on the digital side of TC Electronic and also took lead on establishing TC Applied Technologies in Canada, leading the company as its CEO from 2003 to 2015. Morten will be heading the digital side of development.
"It is a great pleasure for me to rejoin with former colleagues once again at Lunastone," says Morten Lave. "We managed to achieve many great things in the past and I am confident that we can continue doing exactly that in the future with a new line of digital pedals under the Lunastone brand.
In fact, I see it as a perfect opportunity to combine Steen Grøntved's brilliant analog design skills with my knowledge within digital audio. Further, zooming out, I see the core people at Lunastone – Steen Grøntved and my former colleagues Allan and Jesper – as something of a dream team that I am very excited to be joining."