At this point, 3 pedals build on the TrueOverDrive design concept. So, do they sound the same then? Absolutely not. They all sound great, though!
We had three of Denmark's best guitar players create sound examples for the pedals. The Three Stage Rocket is a Soren Anderson signature pedal, so who would be better fit for cutting a demo than him? No one, that's who.
Soren is known from the former Deep Purple singer and bass player, Glenn Hughes', band, as well as from Mike Tramp and countless others. But Soren also has his own rock band formed with guitar colleague, Mika Vandborg, called Electric Guitars. And Mika is demoing the Big Fella.
To wrap it all up, Mads Reinhold Hansen gives us a demo on just how great the Wise Guy sounds. Mads is known from a wide variety of top-of-the-shelf pop and rock acts in Denmark.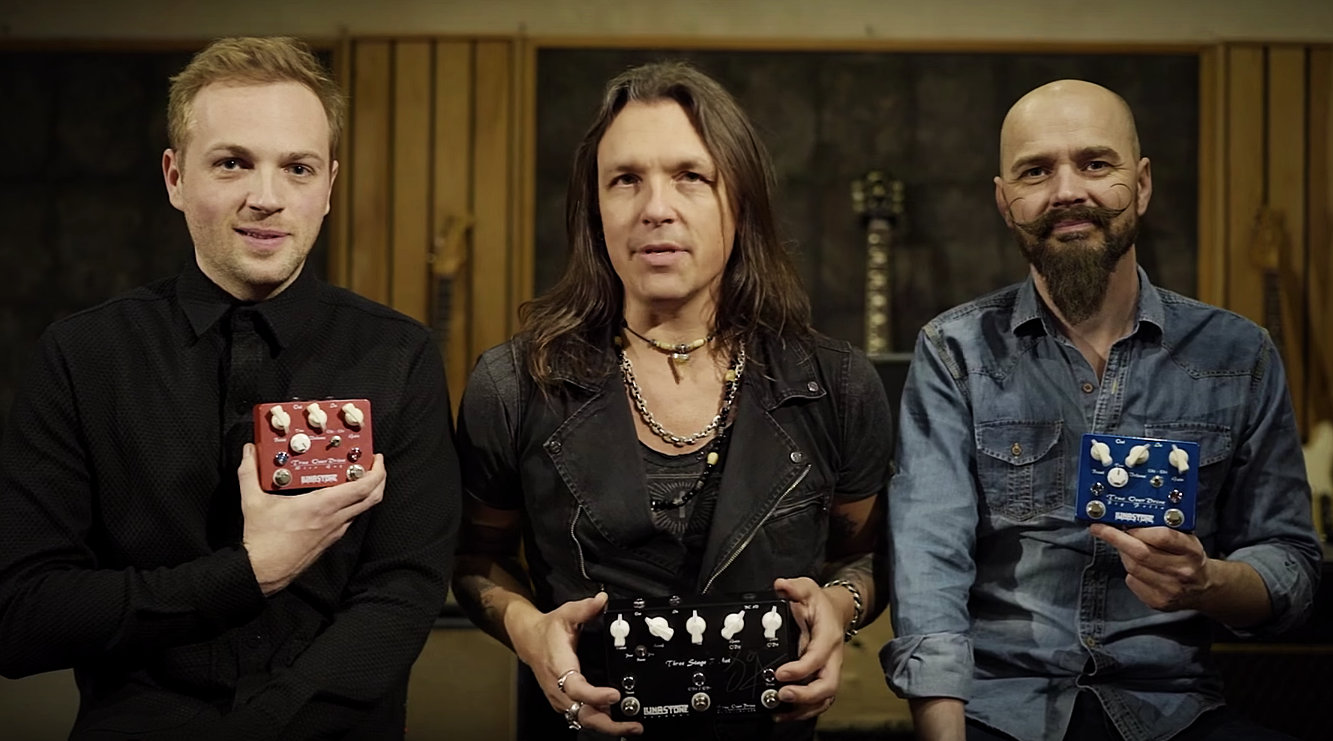 The guitar trio met in a studio in Copenhagen and they had gathered three classic guitar amps – a Marshall Plexi, a Fender Bassman and a Vox AC30 – and a ton of guitars. This was one fun and rocking session!
You can check out all of the sound examples on the individual product pages, but here is a little cross-comparison. It's not like a 1:1 shootout as the players, guitar settings and pedal settings are quite different, but we did match up a few sound bits featuring the same amps and guitars, so you should be able to hear the various 'personalities' these pedals are born with. Enjoy. And don't forget to rock out!
Fender Stratocaster -> TrueOverDrive -> Marshall Plexi
Wise Guy
Big Fella
Three Stage Rocket