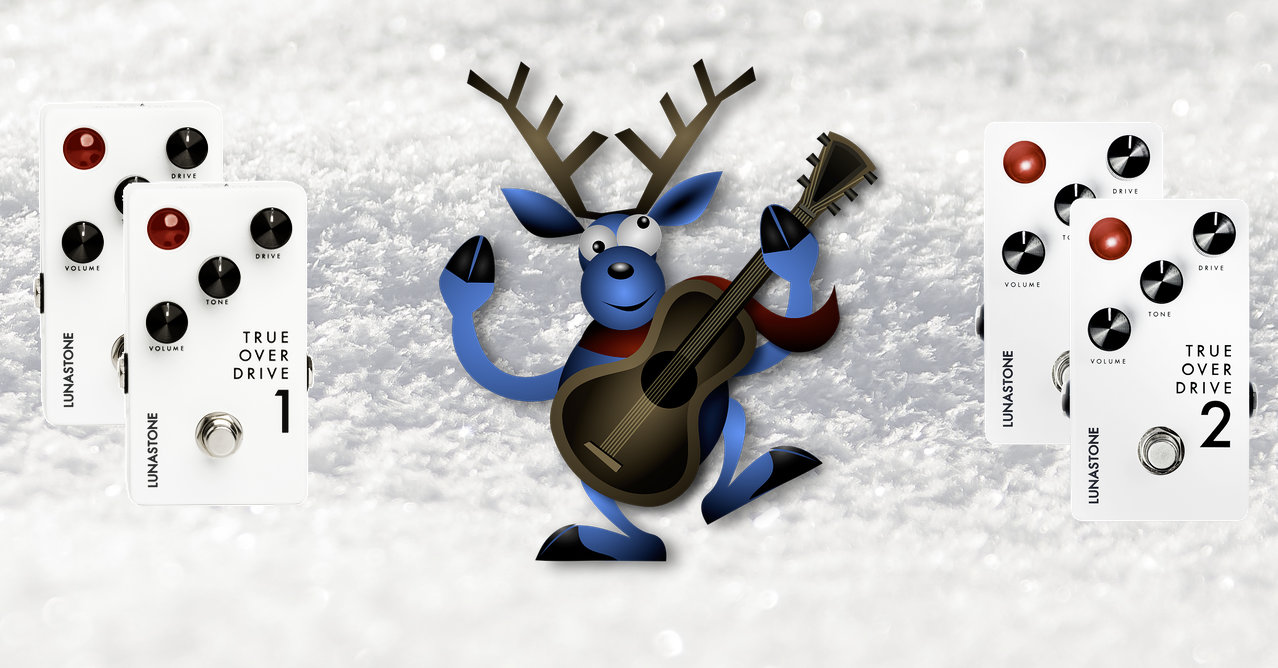 It's Christmas time. The sweet season of presents, surprises and gorgeous overdrive. So… For the 4 weeks of xmas, we're giving you and your best guitar buddy 4 chances to win!
The rules are simple. Every week leading up to Christmas, we'll post a giveaway announcement on our Facebook page. Find it and tag a guitar buddy of yours that you'd also like to win a pedal in the comments. Remember to state wether you want 2 x TOD 1 or 2 x TOD 2.
You can enter every week, but only win once. Good luck!
Enter the 4th week of Xmas Giveaway by Lunastone here…
(winners to be picked Dec 23rd)
WINNERS of the 3rd Week:
Sam Willis and his guitar buddy Alistair Copping
Congrats guys! 
WINNERS of the 2nd Week:
Stephen Michael Prentiss and his guitar buddy Dan Wilhite
Congrats guys! 
WINNERS of the 1st Week:
René Frederiksen and his guitar buddy Torben Buhl
Congrats guys! 
Note! We will announce the winner and tag him in a facebook post. In case you win, but we don't hear back from you in 3 days, we will pick a new winner.