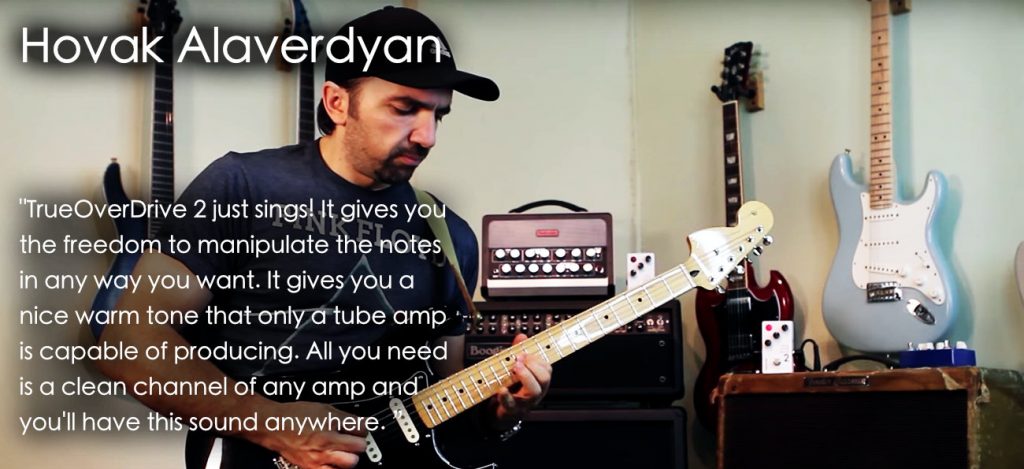 Please help us welcome Hovak Alaverdyan as the latest official Lunastone artist, using TrueOverDrive 2 and The Pusher booster on his pedal board.
Hovak Alaverdyan is a Los Angeles based guitar player, producer and songwriter. He is the leader and founder of the Progressive Metal Project OCTAVISION. Being the lead guitar player of a progressive-metal band EMINENT, in 2009 he also co-produced the first full-length album named 'Death Of the Pilgrim' and shortly after the release, he went on a US national tour with the band.
Further, he has collaborated with some of the greatest musicians in the world, including Victor Wooten, Kenny Aronoff, Steve Weingart and more. Hovak has also been featured on numerous Rock and Metal albums, as well as on Fusion Jazz, Brit-Pop and Pop projects.
Hovak has been using our TrueOverDrive 2 and The Pusher since the beginning of 2017. Let's hear how they have served him so far!
"TrueOverDrive 2 just sings! It gives you the freedom to manipulate the notes in any way you want. It gives you a nice warm tone that only a tube amp is capable of producing. All you need is a clean channel of any amp and you'll have this sound anywhere. As for The Pusher, it  gives you that extra edge and volume, without changing the tone. It's amazing!"
Learn More About TrueOverDrive 2