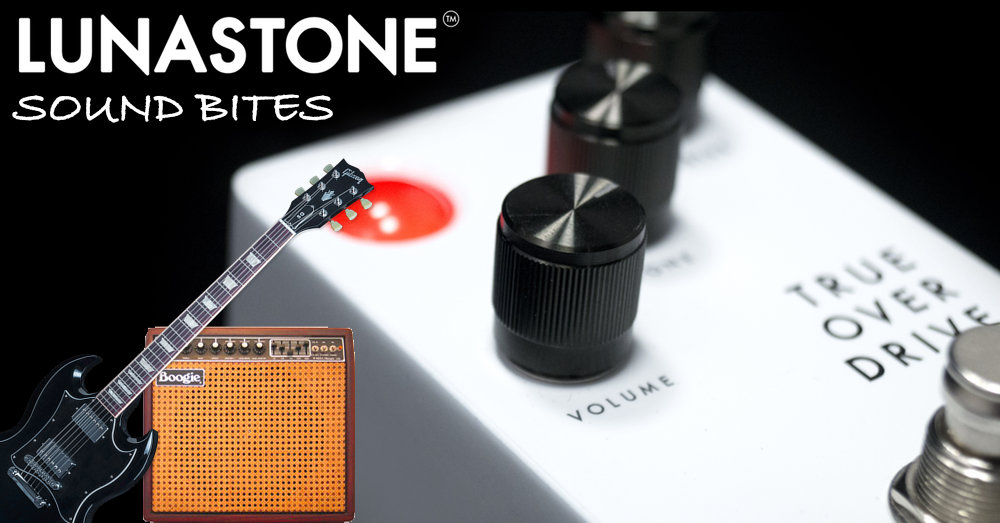 Episode 6 of our Sound Bites series introduces a new guitar in the series: a Gibson SG. This classic rock axe feed a TrueOverDrive 2 and a Mesa Boogie MKII combo. 
The Concept & Setup
An Aston Spirit microphone is placed approximately 15cm away from the cabinet, which gives you an idea of how the pedal and amp sounds when you actually stand in front of it.
Note the difference when different in tone pickups configurations are presented on the fly.
LunaStone Sound Bites – Episode 5
LunaStone TrueOverDrive 2 pedal (minimum Gain, Tone at 12 o'clock)
Gibson SG guitar (switching between pickup configurations)
Mesa Boogie Mark II combo
Learn More About TrueOverDrive 2